The Container: Designing a Creative Atelier at Sing Sing Correctional Facility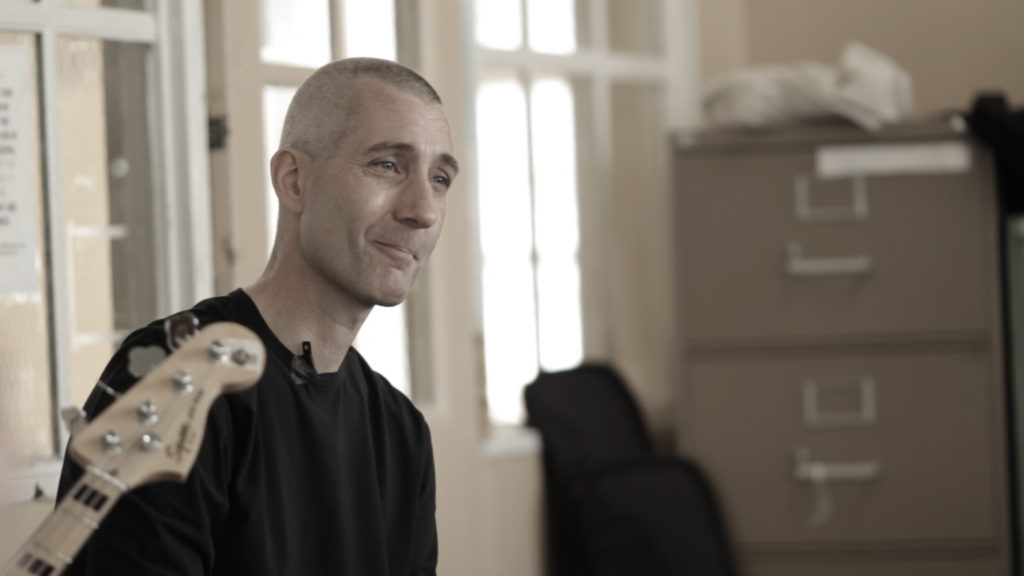 The teaching artist leading the workshop commits to an unknowable course…creating community and feeding the fire will require—what?
I'm honored to be included in a recent issue of the Teaching Artists Journal, the quarterly scholarly publication from Taylor & Francis, Volume 15 Issue 3-4: Free Time: Inquiries Into Prison Arts Education.  Also included in this issue: Mia Ruyter's Ethical Tensions in Prison Art Education, Kristie Mortimer's Dancing Within Unfamiliarity: An Exploration of Teaching Dance in Prison Environments, and twelve other excellent articles about working inside that are, in Clare Hammors's words, "alive with the challenges of memories, the weight of our own interventions, and the challenges of liberation. This issue works to bring voices from around the globe into conversations around best practices, wellness, creativity, philosophy, and art."
Written from my POV as a composer and project leader, my article The Container: Designing a Creative Atelier at Sing Sing Correctional Facility tracks the connections between the needs of incarcerated students and a successful music-making studio program design. Central to the work, and applicable to any art form or educational setting, is the informed predicting of students' potentials and the communities transformation of the meeting place—in this case, a prison classroom—into a container for teaching and learning.
Here's the opening:
The Saw Mill River Parkway traces a curvy, tree-lined path from my northern Manhattan apartment to Sing Sing Correctional Facility, a 45-minute drive away. Sing Sing is a maximum security facility, where some 70% of the prison population has been convicted of a violent crime, and most men there are serving long sentences. It is considered one of the most progressive state correctional facilities in the United States, with a well-attended school, GED, and college degree programs. I've made some 80 trips there to facilitate a music workshop sponsored by Carnegie Hall. When I am alone, I use the drive up to review my workshop plans and clarify my intentions, and the trip back to review the successes and failures of any given day. But often I'm ferrying a musician or Carnegie staff, and the shared commute turns into a mutually assisted reflection session. The workday at Sing Sing is already quite long without adding previews and post-mortems, but the situation there is so fluid and complex that it is easy for everyone involved to get caught up in the challenge and excitement of figuring out how best to serve the incarcerated men who participate in our program.
On her way to observe one of the early workshops, educational researcher Dennie Wolf once asked me, "How do you see your role in these workshops?" I started to say something like "the designer of activities," but then struck on a term I liked better: a Predictor and Remover of Impediments. That answer may have had something to do with the context of the question, given the challenges of working at a maximum security facility, but teaching artists with whom I've shared the idea since then have found it useful in many different settings. To begin program design processes, I now ask two very basic questions: What are the potentials of my students in this situation? What can I do to remove impediments to my students realizing their potential?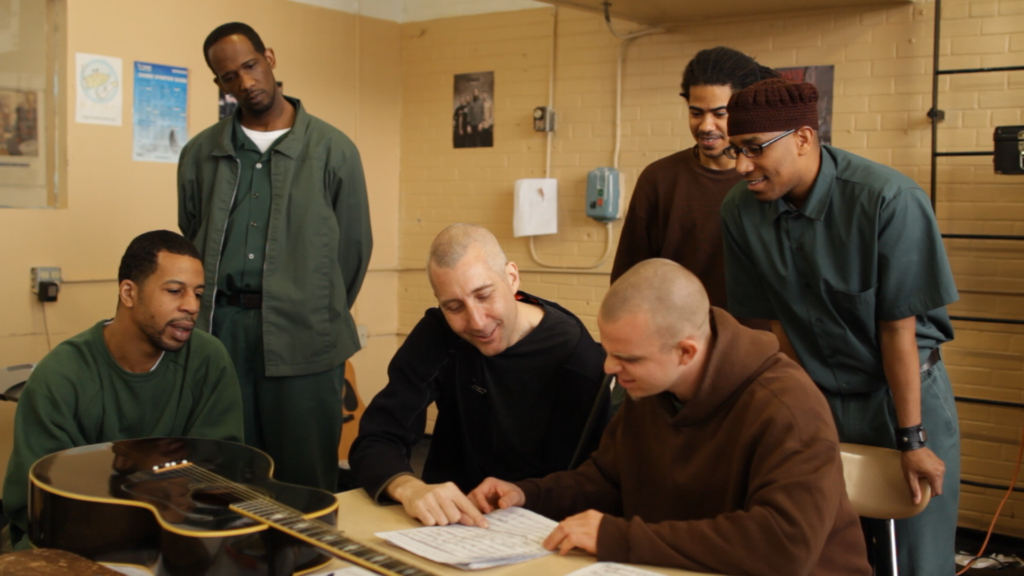 And a little later…
Because the prison environment discourages creativity (I'll go into this more specifically), we need what I think of as a container for the creative experience if the workshop is to be functional, a space that is within the walls and still somehow a world apart from the rest of the facility.
In a good container, form and function align. Imagine a champagne flute, that is, a container for champagne. The flute's stem allows the drinker to hold the glass without affecting the temperature of the drink. The tall, narrow shape helps retain champagne's signature carbonation by reducing the surface at the opening of the bowl. The clear glass or crystal allows us to easily see the color, effervescence, and amount of champagne in the flute. The flute is a container designed with both the properties of champagne and the champagne drinker's experience in mind. We appreciate, use, and prefer containers that are well matched with the qualities of that which they contain. Sieves make terrible containers for soup, while bowls or cups are known as excellent containers for soup. A good container is functional, allowing us to have and hold something we value within something else…
To read the entire article via a free eprint: http://www.tandfonline.com/eprint/85ERExKKVAHsm2znGBkQ/full
but also consider a subscription to the Journal, if you are not already a reader: https://www.tandfonline.com/toc/htaj20/current
Special thanks to ace Taylor & Francis editor Rebecca Corpier for her kind help.